This print series is comprised of 12 black & white images. The human figures and abstract forms have an energetic skeletal look—like a danse macabre. There is an ominous Post-Holocaust feeling to the graphics that strongly reflects the precarious world of today.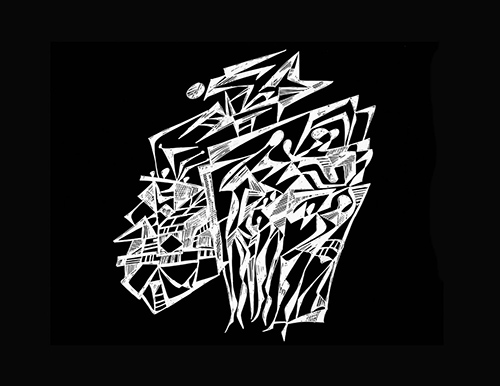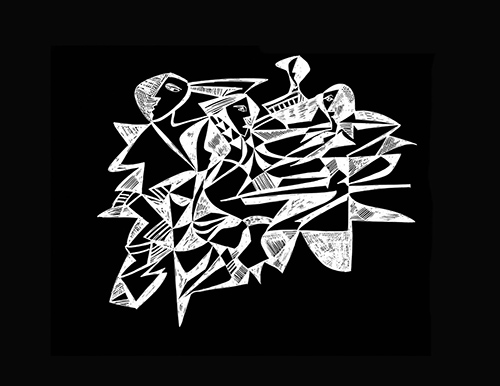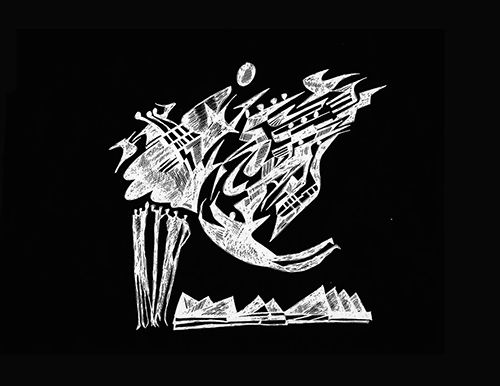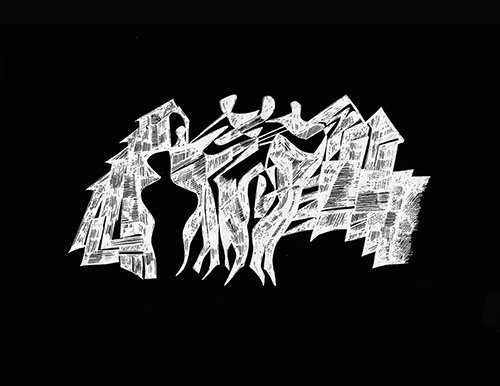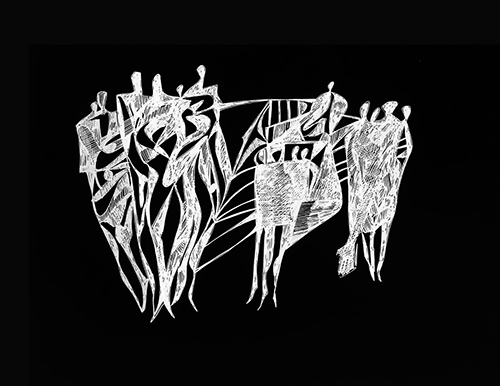 Technical Notes
The initial pen drawings were created on letter-size acid-free paper with pigmented ink. These images were then scanned and reversed in Photoshop.
The prints were created on Hahnemuhle Fine Art Pearl Paper designed for digital printing. Mini-artist-proof sheets are available in an 8.5x11 inch format and the signature exhibition prints are 17x22 inches. These prints can either be left uncoated from the Epson printer or coated with Hahnemuhle Protective Spray for Fine Art Digitial Prints as per manufacturer's instructions.
Please contact Bob Barancik for additional information.
Contact Bob Barancik
email: bobcreates@earthlink.net
cell+text: 215.964.3937