Haiku Art: For centuries, Japanese calligrapher artists have combined haiku poems with ink brush drawings. It is called "haiga."
My mixed-media collages combine hand-painted papers and digital black-and-white prints. These picture-poems were created around 1991 on what was then a revolutionary Apple laser printer using the state-of-the-art Pagemaker software. The layout of the final collage was created in April of 2021, nearly 30 years after the original haiga. The 17-syllable poems are cryptic and were direct responses to the pen drawings. The art was inspired by the work of German Expressionists in the 1920s.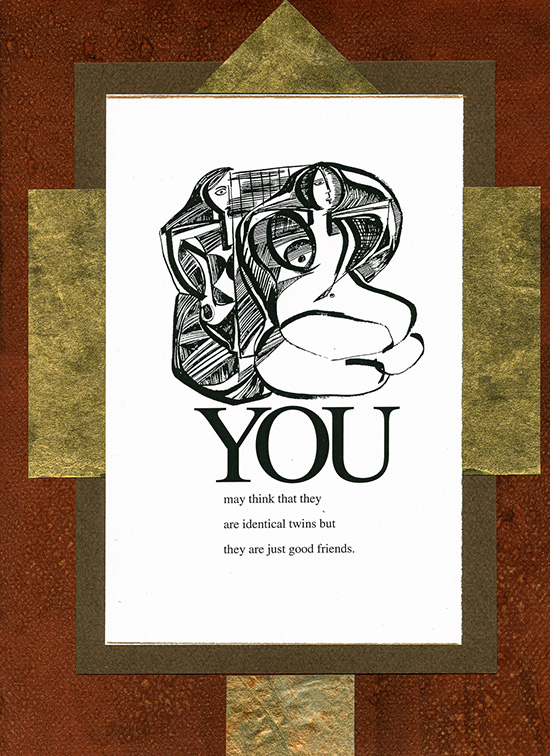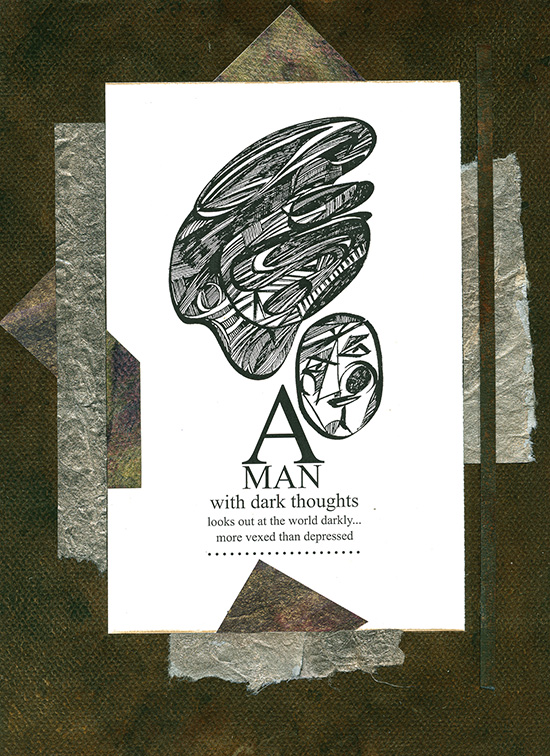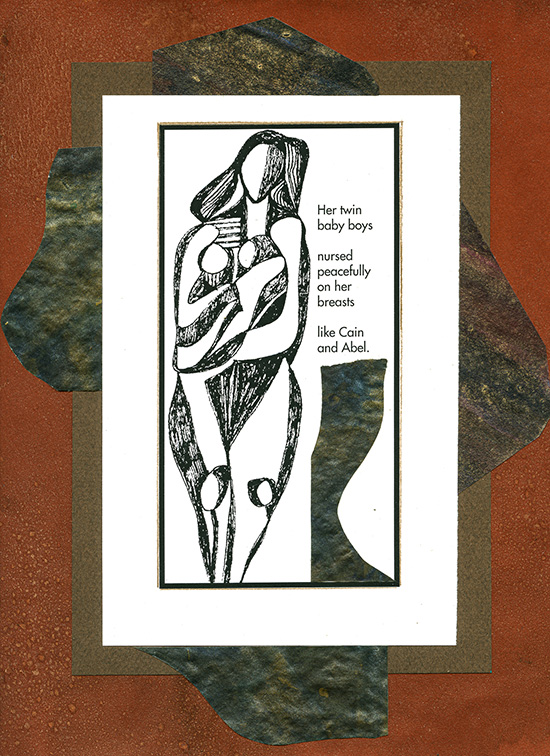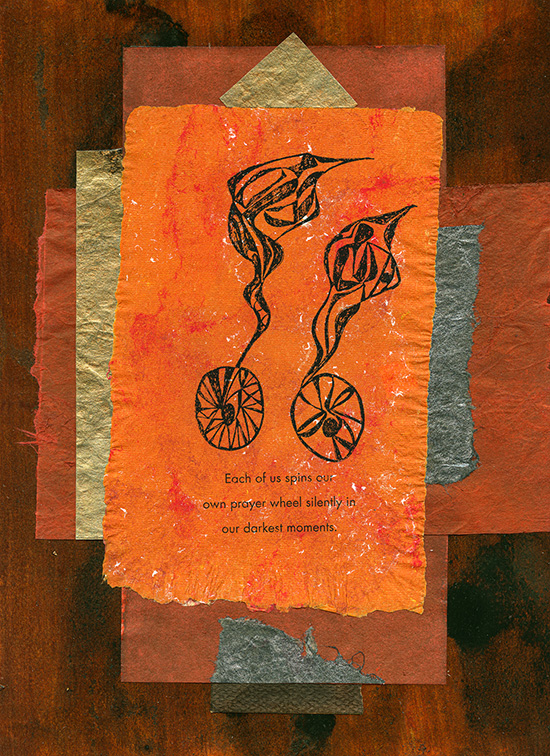 Tech Notes
The 5.5x8.5-inch haiga are printed on 100% cotton rag paper. All adhesives are acid-free and permanent. All acrylic inks are pigmented and archival. The background base sheet is painted Canson Mi-Teinties pastel paper with 66% high rag content. The collages are 9x12 inches.