My definition of "survivor" is a person who has retained his or her essential humanity after a terrible tragedy or ordeal. It has biological, psychological, spiritual, and creative dimensions.
This series of six prints is divided into two parts. The first three images, "Sunset," show abstracted figures against a background of fiery maroon. The second three images show similar abstracted figures against a background of iridescent greens and blues, entitled "Sunrise." The metaphor is despair contrasted with hope.
Although this work was inspired by the saving remnant of Jewish survivors of the Holocaust, the imagery can resonate with anyone who has survived inconsolable loss and moved on with their life.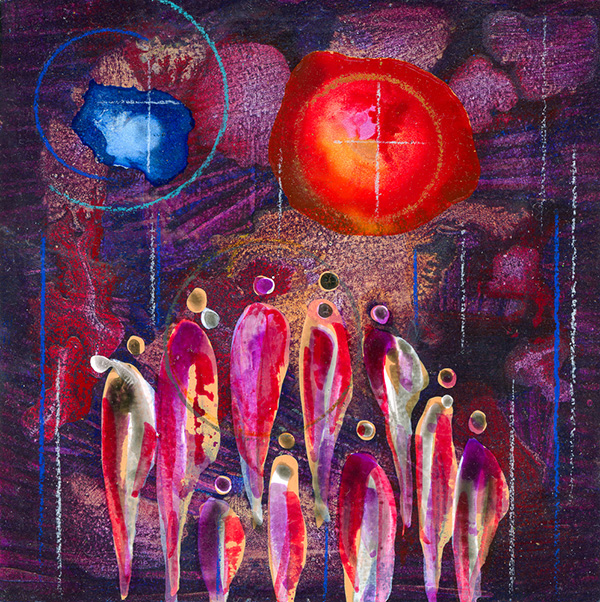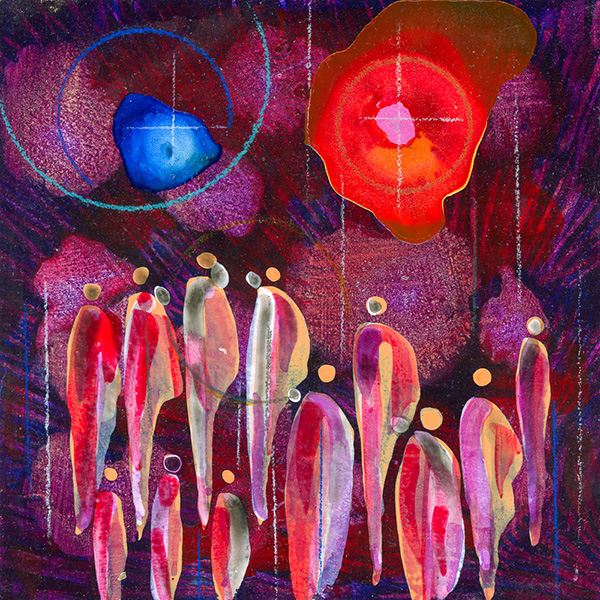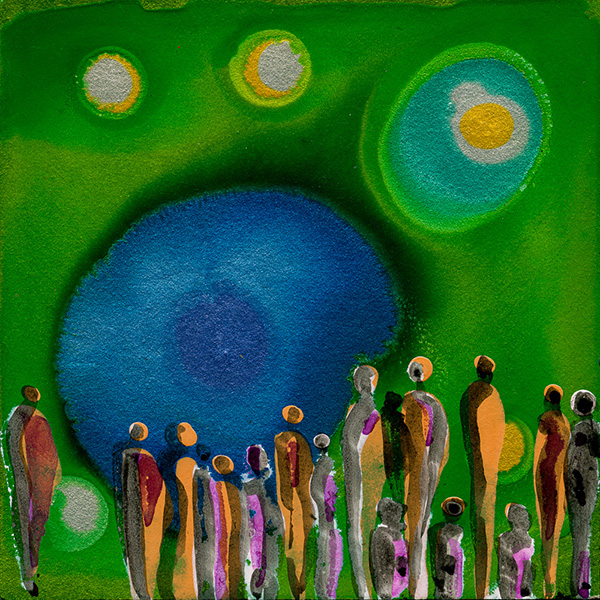 Technical Notes
The artwork was painted on 6-inch square Ampersand brand archival clay-coated panels. The images were created with pigmented acrylic inks and paints. The panels were digitally scanned and printed on Epson Hot Press Bright White archival ink jet paper. Prints are available on 8.5 x 11 inch sheets and larger.
Contact Bob Barancik
email: bobcreates@earthlink.net
cell+text: 215.964.3937