Conversation with Betsy Biemann: Part 2
Download the MP3 of this conversation
Right-click (Mac users: CTRL-click) and choose the "Save As" or "Download As" option.
---
Bios
Betsy Biemann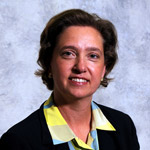 In January of 2005, Betsy Biemann was appointed by Governor John Baldacci to head the Maine Technology Institute. The Institute's purpose is to support entrepreneurs in the state's seven targeted technology sectors to bring innovations to market and create jobs for Maine residents. She serves on the Maine Innovation Economy Advisory Board, the CEI Community Ventures, Inc., Board, the Maine Investment Exchange Advisory Board and the Board of the Maine Philanthropy Center.
Betsy joined the Maine Technology Institute after serving as an associate director at the Rockefeller Foundation in New York City. There she led the Foundation's program expanding access to skills training and employment in the United States. She also oversaw Rockefeller's equity investments in community development venture capital funds and below-market loans to social enterprises that furthered the program's goals. Betsy joined Rockefeller's staff in 1996, after working in the field of international development for 10 years, principally in Africa and Latin America. Her prior experience included work as a program officer with the Synergos Institute and consultancies with the World Bank, UNICEF and other foundations and non-profit organizations.
Betsy earned a bachelor's degree in biology and the history of science from Harvard University, a master's degree in public policy from Princeton University and certificates from the National Venture Capital Association's Venture Capital Institute and Stanford Business School. She lives in Brunswick with her husband, Sean Callahan, and two children.
Gary Mormino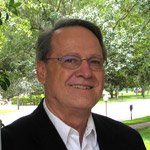 Gary Mormino holds the Frank E. Duckwall professorship in Florida history at the University of South Florida St. Petersburg, where he directs the Florida Studies Program. His scholarship is wide- ranging. In 1986 he authored Immigrants on the Hill, followed by The Immigrant World of Ybor City. He has received fellowships to study at the Roosevelt, Rockefeller, Huntington, and Newberry Libraries. In 1980-81, he was a Fulbright lecturer at the University of Rome. The Florida Humanities Council named him Humanist of the Year in 2003. His latest book, Land of Sunshine, State of Dreams, was published in 2005. He is presently working on two projects, a study of Florida and World War II, and a book weaving a history of food and culture in Florida.
Subscribe to the CreativeShare mailing list to receive updates: