Maine / Florida History Intro
Download the MP3 of of this conversation
Right-click (Mac users: CTRL-click) and choose the "Save As" or "Download As" option.
---
Bios
Joel Eastman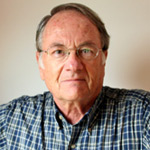 Joel W. Eastman grew up in Portland, Maine, earned his B.A. and M.A. at the University of Maine and his Ph.D. at the University of Florida. Eastman returned to Portland and taught American history and Maine history at the University of Southern Maine for 31 years. He has written numerous books and articles and was co-editor and co-author of Maine: The Pine Tree State from Prehistory to the Present, published by the University of Maine Press in 1995. See www.aroundmaine.com/around_town/features/fortgorges/
Gary Mormino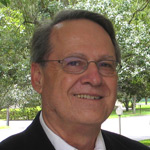 Gary Mormino holds the Frank E. Duckwall professorship in Florida history at the University of South Florida St. Petersburg, where he directs the Florida Studies Program. His scholarship is wide- ranging. In 1986 he authored Immigrants on the Hill, followed by The Immigrant World of Ybor City. He has received fellowships to study at the Roosevelt, Rockefeller, Huntington, and Newberry Libraries. In 1980-81, he was a Fulbright lecturer at the University of Rome. The Florida Humanities Council named him Humanist of the Year in 2003. His latest book, Land of Sunshine, State of Dreams, was published in 2005. He is presently working on two projects, a study of Florida and World War II, and a book weaving a history of food and culture in Florida.
---
These specific CreativeShare Digital Dialogues were recorded on Peaks Island, Maine on August 11th and 12th of 2008.
The views freely expressed during the event are those of the individual. They do not represent the opinions of CreativeShare or the organizations that the participants might be affiliated with.
For additional information email Bob Barancik at bobcreates@earthlink.net.
---